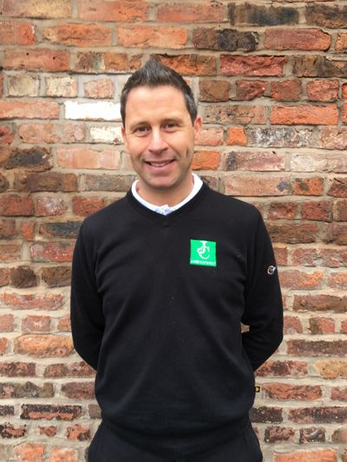 JAMES CURTIS
James Curtis Golf Director of Instruction at Altrincham Golf Club
James Curtis is a PGA Pro with over 20 years' coaching experience in both the UK and USA. James attended the University of Alabama and qualified from the PGA in 1997, excelling in coaching and business.
He has represented England at the highest amateur level and won Pro Tournaments and has worked as a Club Professional at both Northenden and Chorlton. He has been fortunate enough to work with high-profile Professionals, Elite Amateur Golfers, Celebrities and renowned Tour Coaches and has developed a varied and comprehensive coaching skill set.
James now uses his wealth of skills, experience and knowledge to teach full time and mentor aspiring PGA Professionals at Altrincham Golf Club where he has developed a state-of-the-art Performance Studio to provide his students with the best possible learning experiences. He is the Director of Instruction at Altrincham Golf Club and offers one-to-one golf lessons and programmes, group masterclasses and golf coaching holidays as well as overseeing Junior Coaching.
He is passionate about teaching golf and fostering a love of the game in all his students. His patient approach and relaxed coaching style is greatly valued by his clients. James' extensive experience of coaching different levels of abilities and ages, and also players with injuries, ensures that his students achieve their goals at the fastest possible pace.
Testimonials
I was referred to James by a colleague because of  his extremely strong reputation for patience and for getting results. I have been consulting with James for over 9 months on all matters regarding the golf swing, my overall approach to the game and my particular golf swing issues which were serious and which seriously affected my playing and enjoyment of the game.
I cannot recommend James highly enough; he explains the complexities of the golf swing with great clarity and has put back the enjoyment into my game to such an extent that my golf swing has gradually improved and I can now play to a respectable level without fear of embarrassment.
James and I first met at a time when I had lost my enthusiasm for the game I had played for over 65 years. I had not broken 100 in any comp that year and felt I was going backwards.
Once James had assessed my swing, he made modest changes to my grip and posture, which immediately added 15/20 yards to my seven iron. The improvements, together with his suggested drills, translated to the rest of my game and the next club medal saw me break 100 with a gross 93. Included in that was a run of tee shots hitting ten consecutive fairways.
I look forward to, and thoroughly enjoy, each lesson and am glad James has given back to me my enthusiasm for the game. I know I will continue to make progress under his expert guidance.
I am a 68 year old golfer and have been coming to James for a couple of years now, during which time my handicap has gone from 23 to 15. James is an excellent coach and our sessions are always enjoyable and I leave with my confidence boosted.
Contact James
Call: 07791 995009
Simply fill out the contact form below: